Interactive Map of Turkey
Turkey is a Republic founded in 1923 and located in the area of Asia, with a land area of 780581 km² and population density of 108 people per km². Territory of Turkey borders Armenia, Azerbaijan, Bulgaria, Georgia, Greece, Iran, Iraq, Syria. Gross domestic product (GDP) is of about 822000 millions of dollars dollars.
Geography of Turkey
Mount Ararat is the highest point in Turkey at an altitude of 5137 meters, instead the lowest point in the country is Mediterranean Sea at sea level.
Simple Maps of Turkey
Here are the best maps of Turkey at high resolution. Below you find printable maps showing Turkey in different styles and positions.
Frequently asked questions about Turkey
How is Turkey divided?
If you are looking for regions or provinces in Turkey, here are all the main areas:
Ardahan
Artvin
Sirnak
Hakkari
Iğdir
Agri
Van
Kirklareli
Edirne
Kars
Mardin
Sanliurfa
Kilis
Gaziantep
Hatay
Istanbul
Tekirdag
Çanakkale
Rize
Trabzon
Giresun
Ordu
Samsun
Sinop
Kastamonu
Bartın
Zinguldak
Düzce
Sakarya
Kocaeli
Yalova
Bursa
Balikesir
Izmir
Aydin
Mugla
Antalya
Mersin
Adana
Bolu
Ankara
Bilecik
Eskisehir
Çankiri
Karabük
Tokat
Sivas
Çorum
Amasya
Kütahya
Konya
Karaman
Nigde
Kayseri
Isparta
Manisa
Denizli
Burdur
Aksaray
Nevsehir
Yozgat
Kirsehir
Usak
Erzincan
Tunceli
Afyonkarahisar
Kinkkale
K Maras
Mus
Erzurum
Malatya
Elazig
Bitlis
Bingöl
Osmaniye
Adiyaman
Diyarbakir
Batman
Siirt
Bayburt
Gümüshane
What are the main points of interest in Turkey?
The major tourist attractions in Turkey are Hagia Sophia, The Blue Mosque, Topkapi Palace Museum, Grand Bazaar, Bosporus, Basilica Cistern, Galata Tower, Dolmabahçe Palace, Sultanahmet Square.
What is the flag of Turkey?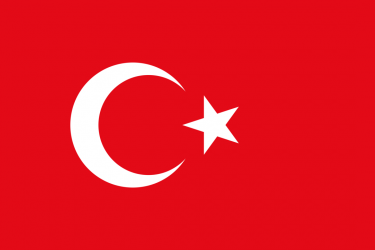 Flag of Turkey
What is the capital of Turkey?
The main city and capital of Turkey is Ankara.
What is the currency in Turkey?
Official currency of Turkey is Lira.
What is the population of Turkey?
In Turkey there are 84422900 people.
What is international phone code in Turkey?
Turkey telephone code is 90.
Other Country Maps in Asia