Interactive Map of Seychelles
Seychelles is a Republic founded in 1976 and located in the area of Africa, with a land area of 456 km² and population density of 216 people per km². Territory of Seychelles borders the sea. Gross domestic product (GDP) is of about 127100 millions of dollars dollars.
Geography of Seychelles
Morne Seychellois on Mahé is the highest point in Seychelles at an altitude of 905 meters, instead the lowest point in the country is Indian Ocean at sea level.
Simple Maps of Seychelles
Here are the best maps of Seychelles at high resolution. Below you find printable maps showing Seychelles in different styles and positions.
Frequently asked questions about Seychelles
How is Seychelles divided?
If you are looking for regions or provinces in Seychelles, here are all the main areas:
Outer Islands
La Digue and Inner Islands
Grand'Anse
Anse Boileau
Baie Lazare
Takamaka
Anse Royale
Au Cap
Anse aux Pins
Pointe La Rue
Cascade
Roche Caïman
Plaisance
Mont Fleuri
Bel Air
English River
Anse Etoile
Glacis
Beau Vallon
Bel Ombre
Port Glaud
Baie Sainte Anne
Grand'Anse Praslin
Mont Buxton
Saint Louis
Les Mamelles
What are the main points of interest in Seychelles?
The major tourist attractions in Seychelles are La Digue, Vallée de Mai, Anse Lazio, Curieuse, Ile du Nord, Fregate, Beau Vallon Beach, Bird, Saint-Anne Marine National Park.
What is the flag of Seychelles?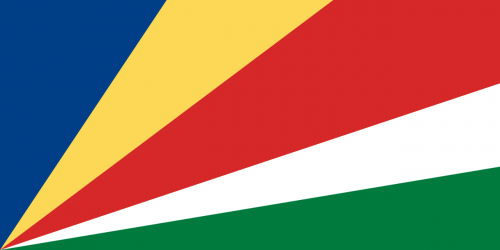 Flag of Seychelles
What is the capital of Seychelles?
The main city and capital of Seychelles is Victoria.
What is the currency in Seychelles?
Official currency of Seychelles is Rupee.
What is the population of Seychelles?
In Seychelles there are 98500 people.
What is international phone code in Seychelles?
Seychelles telephone code is 248.
Other Country Maps in Africa