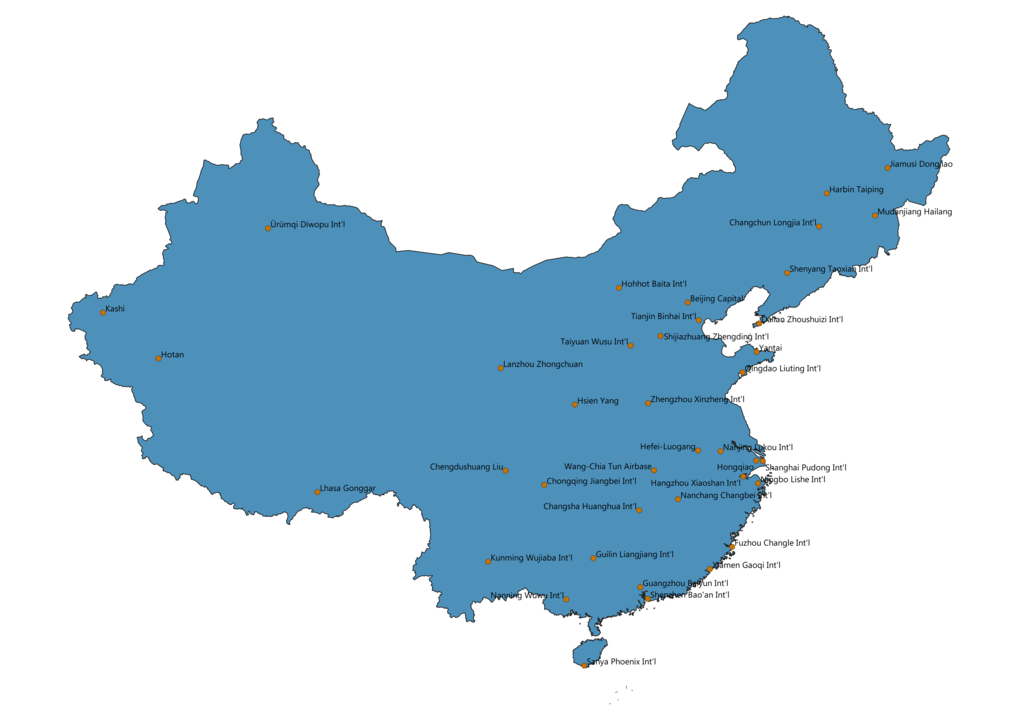 Airports in China map vector is a file editable with Adobe Illustrator or InkScape. You can download SVG, PNG and JPG files.
This lossless scalable map of airports in China is ideal for websites, printing and presentations related to flights.
The map of China showing international airports offers a list of the major airports and where they are located in the country.
List of airports in China
Guodu air base
Yantai Penglai International Airport
Beijing Capital International Airport
Beijing Daxing International Airport
Baita International Airport
Beijing Nanyuan Airport
Tianjin Binhai International Airport
Taiyuan Wusu Airport
Guangzhou Baiyun International Airport
Changsha Huanghua International Airport
Guilin Liangjiang International Airport
Nanning Wuxu Airport
Shenzhen Bao'an International Airport
Other Maps of China