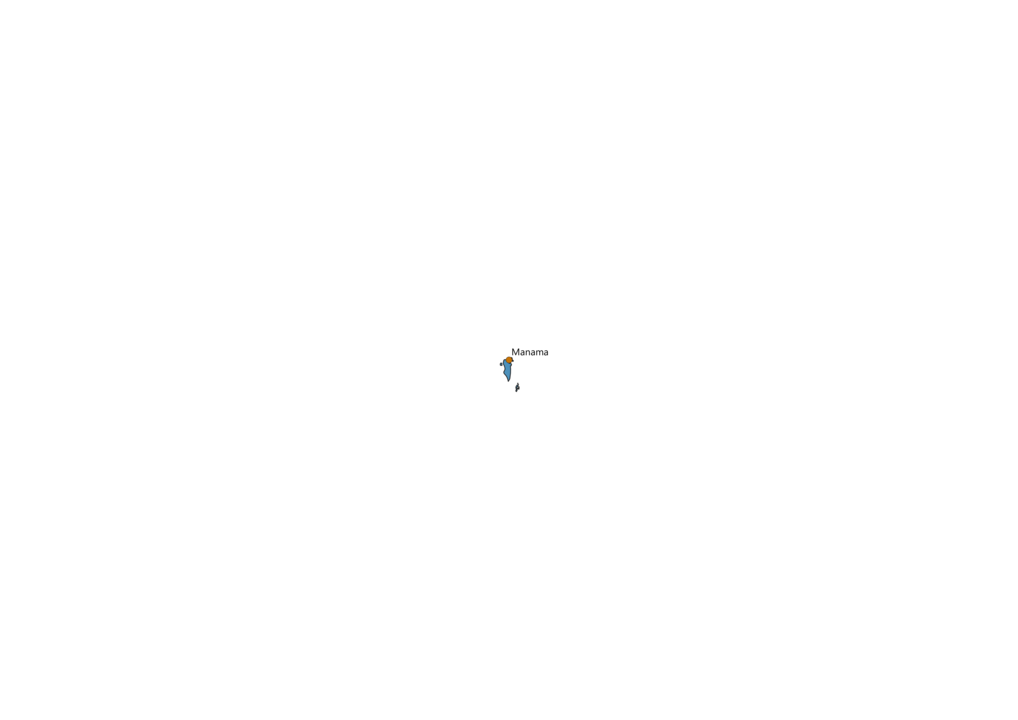 This Bahrain map with major cities labeled is a vector file editable with Adobe Illustrator or InkScape. You can download SVG, PNG and JPG files.
This lossless large detailed map of Bahrain showing the most attractive cities is ideal for websites, printing and presentations.
The image shows the main cities of Bahrain to help you find the destination of your trip.
What are major cities in Bahrain?
Talking about the list of main cities and towns of Bahrain, you can consider Manama, Al Muharraq, Ar Rifa', Dar Kulayb, Madinat Hamad, Madinat `Isa, Sitrah, Jidd Hafs, Al Hadd.
Other Maps of Bahrain